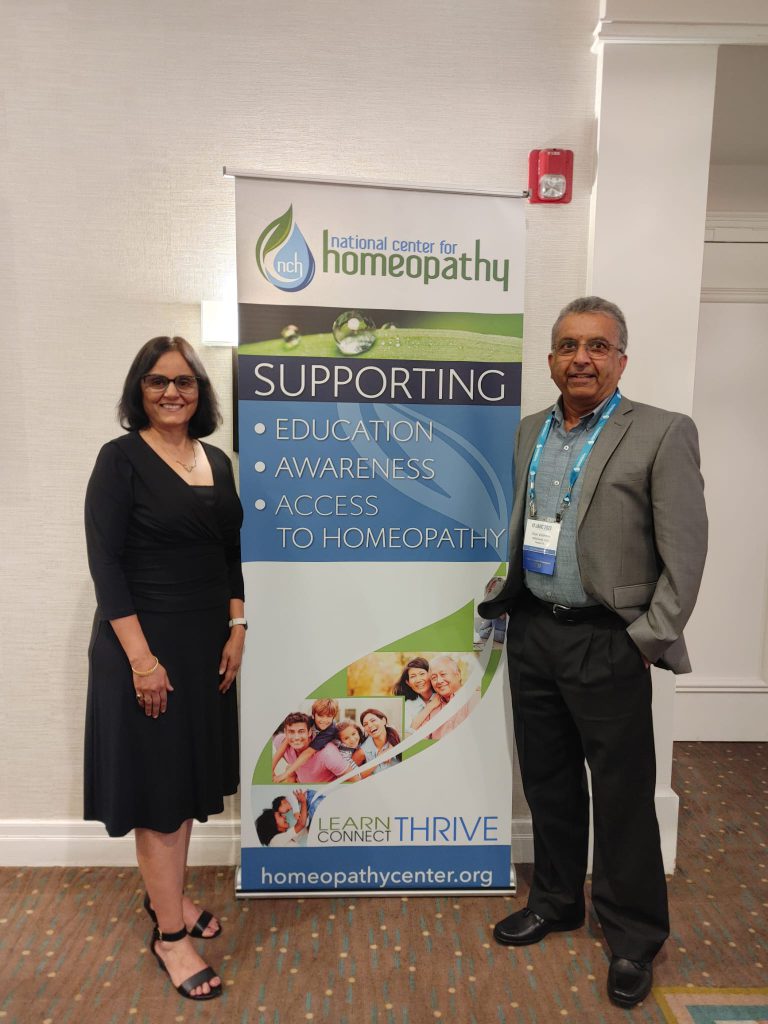 We are back home after speaking at, and attending, one of the biggest events of the National Center for Homeopathy– the Joint American Homeopathic Conference #JAHC2023 at San Antonio, Texas from March 24-26, 2023. The theme of the conference was Homeopathy in the 21st Century. It was a wonderfully organized event that had homeopathic educators (like Daxa and me), practitioners, students and users attending with a lot of enthusiasm. The atmosphere was vibrant with people from all over the United states and other countries rubbing shoulders with some well-known personalities of the homeopathic world. Inclusiveness is part of the NCH culture and that was evident on all the three days of the conference and all the bonhomie had a ripple effect on every one.
The content of the sessions varied from the eclectic to scientific and research based lectures but there was material for all the attendees to imbibe and savor.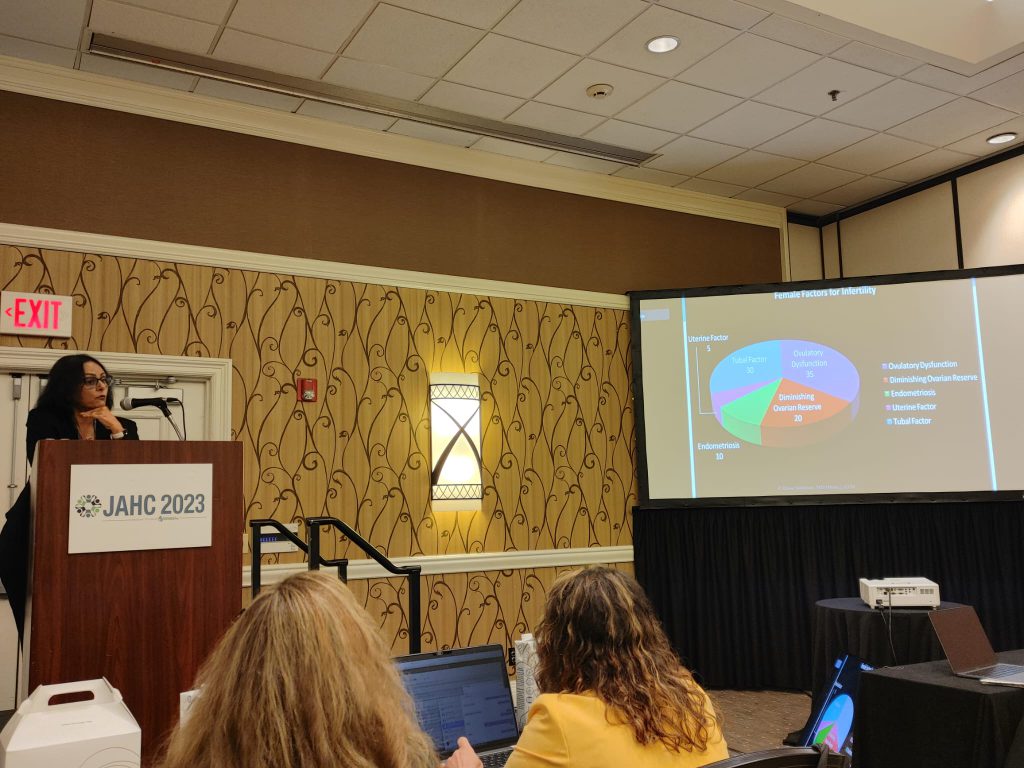 Daxa Vaishnav's session was on "Infertility- A Homeopath's Approach". It was on the first day of the conference (Friday, March 24th) and received a great response. She gave anecdotal examples of cases to describe her approach to various circumstances that can cause infertility– from the anatomical and pathological conditions (fibroids, septate uterus), to metabolic and hormonal disorders (PCOS, low AMH) and some of the "unexplained" (stress, anxiety, emotions) cases where nothing 'abnormal' is elicited.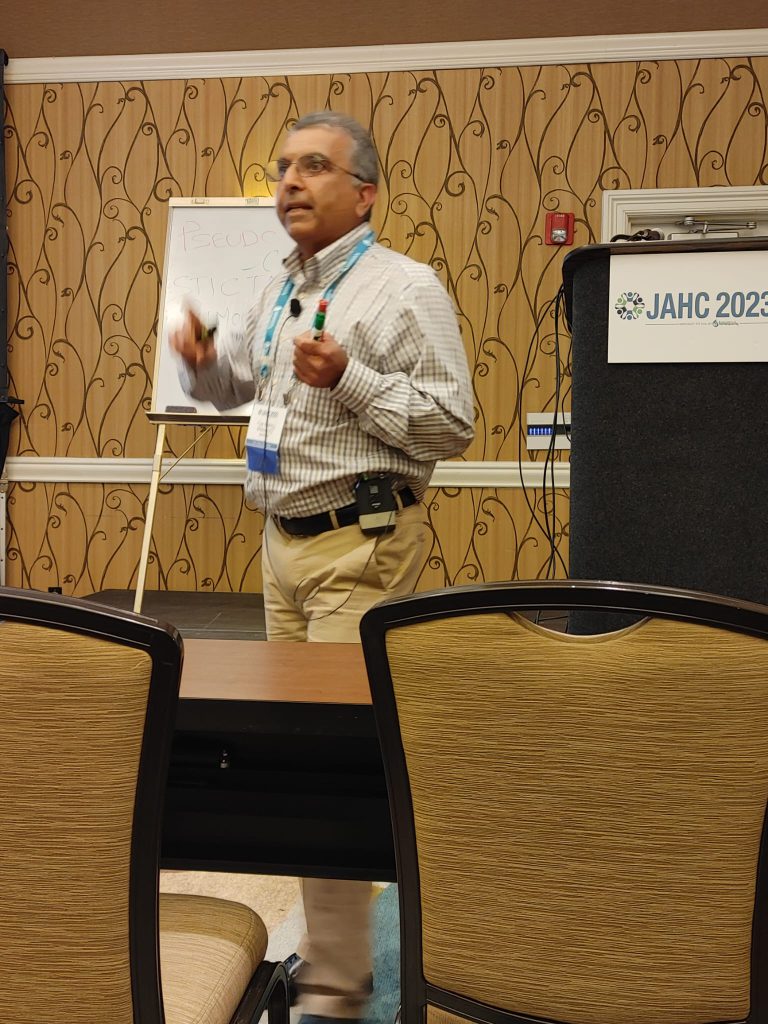 Vijay Vaishnav's session was on the scientific study of the homeopathic remedies and the application of the pre-clinical, para-clinical and clinical medical subjects to the understanding and practice of homeopathy. For homeopathy to reach its acme in the 21st century, we need to be more scientific and rational in our approach to prescribing. His presentation on Sunday, March 26th, on "A Rational Approach to Homeopathic Prescribing" was rife with clinical correlations, remedy relationships, differentiating remedies and prescribing on signs, when symptoms are not available.
Both the sessions were very well received and generated a lot of buzz because their presentations made the attendees focus on a novel way of looking at Classical Homeopathy.
For homeopathic consultation for your symptoms you may visit Homeopathic Healing or send an e-mail to office@drvaishnav.com to meet the Homeopathic Specialists.